Wow it's almost 2 weeks into the New Year already! I know it's a little late, but I would like to quickly express my gratitude for a wonderful 2015.
As I look back on my 2015, I must say that although the journey wasn't smooth sailing from beginning to end, I must say it was enjoyable and enriching, and I wouldn't trade anything for it. I learnt so much from my friends, my clients, and my mentors who helped me in my career and personal life.
To show my appreciation to them, and celebrate the awesome year, I organized a Wine Tasting event last month. Many of you know me as a financial planner who helps people to grow and protect their money. That's what I do best and my clients love me for that.
However, I'm not exactly an events planner. It's one thing creating a Whatsapp group and gathering participants, and another creating a memorable experience for over 30 people. Honestly, it scared me quite a bit because I was still working full time, while studying extremely hard for my CLU exams, but I still went ahead and organized my first client appreciation event.
I moved out of my comfort zone, got in touch with the right people, personally designed the invitation that I proudly sent out to my guests, and lined up the activities which included showcasing my (lack of) storytelling skills.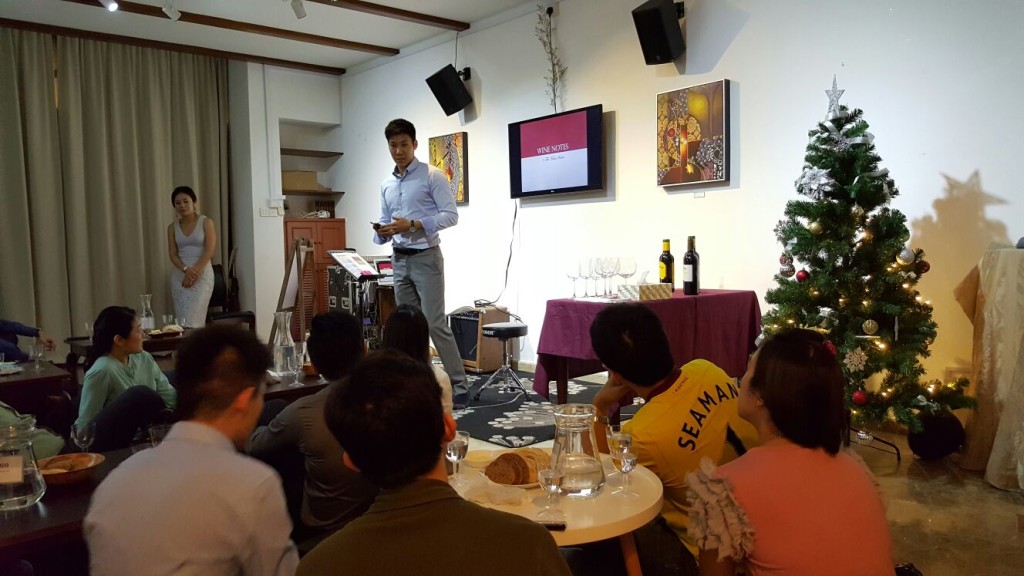 In the end, I'm glad it turned out well! Of course, this is not possible without the help of many people!
I would like to thank Yi Zhe Seow for offering The Music Salon (please check it out if you are ever considering doing your own event) which provided the perfect space for Wine Tasting. Not forgetting Elise for selflessly sharing her knowledge of Wines. (Hey, now I know how to pick the right red wine to go with my rib-eye steak!) These guys are truly some of the best "Experience" experts around.
Also, thanks to our wine supplier Mr ST Oh (www.ivv.com.sg) for working so closely with us in coming up with a suitable wine list and following through with our plans. We tasted 5 quality wines that night.
Last but not least, a giant thank you to all my friends and clients who supported me in my journey in providing high value financial planning services to young working professionals. I hope all of you enjoyed yourselves, and learnt a thing or two about wines! (No excuse now when your father-in-law tasks you to pick the wine at dinner!)
This wraps up my 2015. May all of you have a great year ahead!