Let's Get Ready to Rumble!
I'll admit. I love Sylvester Stallone's ROCKY films and his role as the archetype underdog overcoming all odds. But I have never seen a professional boxing fight in my entire life.
As the world waits with bated breath for Saturday's showdown between two boxing legends, I too have been seduced by the drama surrounding it.
I am a sucker for great storytelling and hence I want my first fight to mean something rather than two random dudes going at it hammer and tongs.
So I have spent a little time researching on the two warriors and what they stand for, in anticipation of Saturday's big fight, dubbed the Fight of the Century.
I felt really compelled to write this post while I was exploring the life of Manny Pacquiao. There are so many lessons we can draw from his amazing rags to riches story.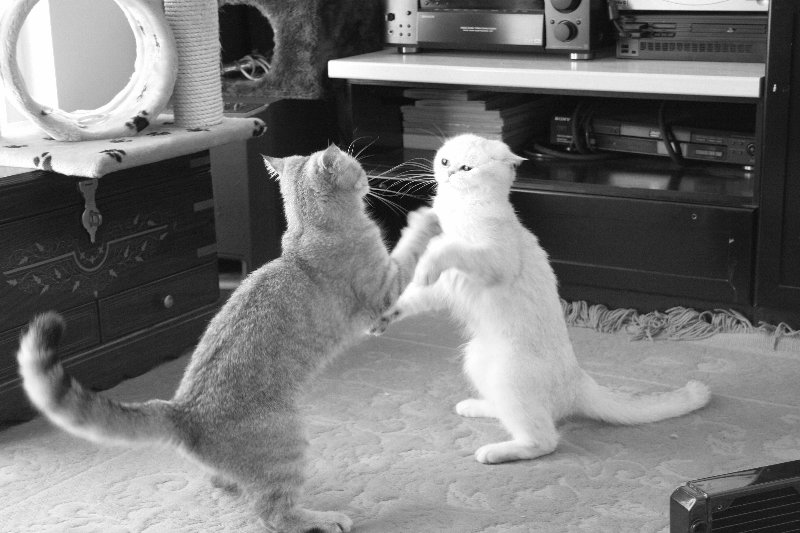 Manny Pacquiao
Coming from humble beginnings, Pacquiao quit school at a tender age due to extreme poverty, to work in the streets selling anything that could make him a tiny profit. It was said that he bought doughnuts at a doughnut store before re-selling each doughnut for a nickel more to survive.
He slept in the streets, starving and hungry, but he always had a passion for boxing, and was formally introduced to the sport at the age of 14.
Pacquiao left home without his mother's permission for Manila because he wanted to chase his dream and use boxing as a springboard for a better life for his family.
You cannot imagine that when he first started boxing; he was making 100 Pesos per fight (about SGD3 at the current exchange rate)
His mom asked him, "So does boxing earn a lot over there?"
He replied, "Of course it's not much now, but once I become a champion, I'll be a millionaire."
Therein lies the first lesson.
Lesson 1: Set Big Goals and Truly Believe You Will Achieve Them
Even while he slept in the ring at the gym where he trained (because he had nowhere else to go), the same ring where fighters would leave their blood, sweat and sometimes tears, he envisioned himself becoming a champion one day.
He saw himself with his arms raised in victory even when the going got tough.
What about you? What big hairy audacious goals have you set for yourself personally and financially?
"Whatever your mind can conceive and believe, you can achieve." – Napoleon Hill
Lesson 2: Take criticisms with a pinch of salt
Pacquiao's mom said, "Just quit now. You've got nothing else to do there anyway."
His reply was as follows:
"Mom, I'm sorry but please support me through your prayers."
Wow. When a man truly believes in his goal, he is invincible!
Before he started boxing, he was criticized by others that he could never be a world champion, but Pacquiao proved them wrong.
Not only that, he became the first and only boxer to win world titles in 8 different weight divisions.
Have you shared your goals and aspirations with someone, only for him or her to rain on your parade? Perhaps he or she is a loved one?
Know that there will always be naysayers and people in your lives who see only failure in whatever you pursue.
However, when the naysayers see your resolved spirit in achieving your goals, they will move on to someone else!
"I will climb this mountain. They told me it is too high, too far, too steep, too rocky and too difficult. But it's my mountain. I will climb it. You will soon see me waving from the top or dead on the side from trying."
Despite the huge challenges, will YOU climb your mountain?
Lesson 3: Know the price to pay and be willing to pay it
We are often bewitched by the two minute training montages such as those in the ROCKY film series.
With "Eye of the Tiger" blasting in the background, we would hit the floor doing our pushups and situps, only to realise by the end of that first workout, that we don't yet have washboard abs or amazing biceps.
Then we decide that exercise is not for us, or that success is just not in our DNA.
As part of the MTV generation, many of us lack the necessary patience and tenacity, and always expect a lot for very little.
But do you know how much training, discipline, and dedication Pacquiao put into his life to become the champion he is today?
It is definitely not as simple as a two minute training montage.
You might hate me for saying this, but there are no shortcuts on the road to financial success. High expected returns will always be followed closely by High Risk.
Do you know the price to pay to achieve your goals? And are you willing to pay it?
 "Sometimes I don't feel good, but when you get in the ring, you can't say 'Oh, I feel bad, can we stop?' "– Manny Pacquiao
Lesson 4: Learn from Failures
After knocking out his first opponent and overpowering the next 10 in his path, Pacquiao let his early success get to his head.
Failing to make the required weight for his 12th bout against Rustico Torrecampo, Pacquiao was made to wear heavier gloves as punishment, and was duly knocked out by his opponent.
The loss had a profound impact on Pacquiao as he was forced to face reality.
He told his mother, "Mom, this is just another experience we have to go through. It can't be about winning all the time. We must learn to accept both victory and defeat."
He then requested for the toughest Filipino fighter in his weight division for his next fight.
Once again, some people thought he was insane, having just been knocked out and then wanting to fight the toughest fighter around at that time.
Pacquiao won his next fight and never looked back.
Have you ever experienced a failure in your life so bad you believed you'd hit rock bottom?
Are you experiencing it now?
If so, let me congratulate you.
The reason is this: sometimes defeat is the best beginning. When you've hit rock bottom, consider that maybe there's nowhere else to go but UP.
Many people overemphasize one (seemingly big) failure and let it determine their destiny.
But not Pacquiao. And definitely not you.
The markets can turn against you, inflation rates can increase, and tragedies can occur, but always remember that this too shall pass.
As Jim Rohn says, "Be grateful for adversity. Make your failures give birth to opportunity, not prolonged agony."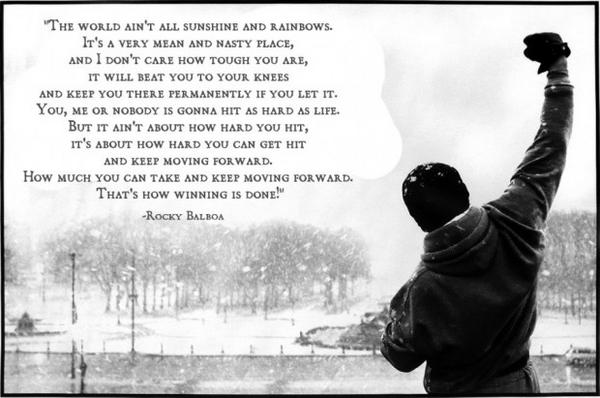 Lesson 5: Find your Team
Manny Pacquiao has his coach Freddie Roach, who believed in him and gave him his first opportunity in the United States.
Freddie Roach is a world class trainer who has trained numerous world champions in the pugilistic world.
He saw things in Pacquiao that others could not, and of course, led him to reach his potential.
Pacquiao also has his old friends from Philippines to thank, for formally introducing him to the sport and for constantly spurring him on in the early part of his career.
Who do you want on your team to help you achieve your personal and financial goals?
"You cannot succeed by yourself. It's hard to find a rich hermit." – Jim Rohn
Bonus: Leaving a legacy
But I think if there is one last lesson for the day from the life of Manny Pacquiao, it is this.
After becoming a global success, Pacquiao has gone back to help others who can't help themselves, as he is always working for or donating his wealth to charitable causes.
Not forgetting the hardship he went through to get to where he is today, Pacquiao bought up the gym in Manila where he used to train, and upgraded its facilities so that the poor boxers after him stand a better fighting chance.
He even challenged Mayweather to donate all the proceeds (a whopping USD300 million) from their fight to charity.
Win or lose, whatever happens on Saturday, Pacquiao has already left his mark on this world. And I am of the opinion that he will continue to give back and pass it on for as long as he is capable of doing so.
One of the important things I learnt many years ago that changed my life was to always leave something better than you found it.
Thus, my passion is in helping people not just in their finances but in their lives too. (http://sengbingyang.com/what-is-your-passion-this-is-mine/)
Now, even if you want it all for yourself, challenge yourself "to be the best you" you can be.
What sort of legacy do you want to leave behind?
"Remember that there is nothing stable in human affairs; therefore avoid undue elation in prosperity, or undue depression in adversity" –Socrates
—————————————————————————————————————————————–
The Fight of the Century "Manny vs Mayweather" will take place this Saturday@ MGM Grand Las Vegas (9 am Sunday morning in Singapore)